What a fun, inexpensive way to create a festive cookie plate!  I made this fall plate for under $4!  I plan on making a few Christmas plates to use when I give cookies away.
First you will want to gather your supplies.  I had the Mod Podge on hand from previous projects, as well as the paint brushes.  I purchased 1/2 a yard of cute seasonal fabric for just over $2.  There was enough fabric for two plates, you could get by with a fat quarter of fabric if you can find one that you like.  The clear glass plate was $1.50 at "the big box store in town".
Step 1 – Draw a circle on the wrong side of your fabric.  I turned the plate over and held the fabric down around the edges so I knew were the edges were.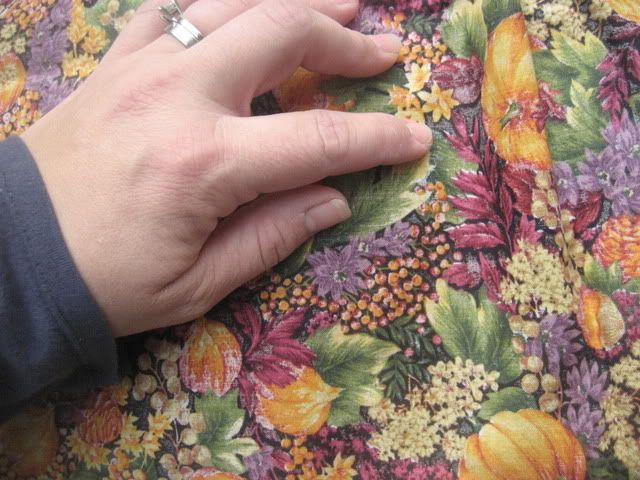 Step 2: Cut your circle out on the inside of your line.  Don't worry if it's not perfect, you'll trim the fabric later.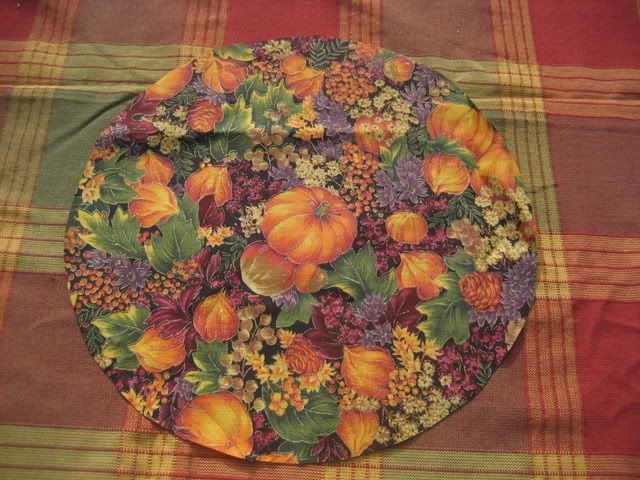 Step 3: Apply a generous amount of Mod Podge to the back of your glass plate.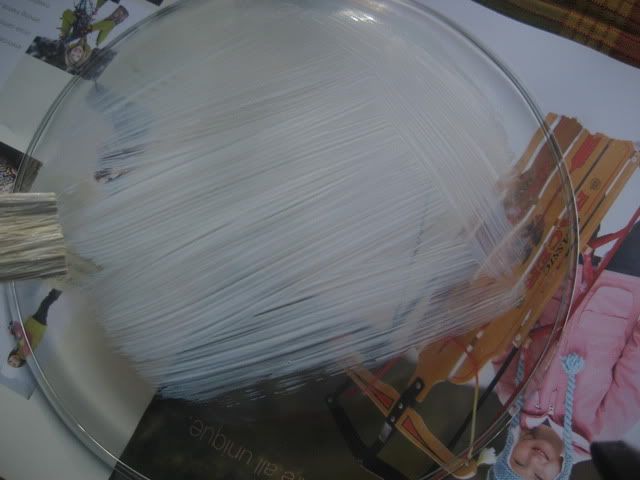 Step 4: Carefully put the fabric circle on your plate.  Make sure that you put the right side of your fabric up towards your plate and that you center your fabric on the place evenly. Don't worry about the edges, you'll trim them later.
Step 5: Let your plate dry for a few hours, then use a sharp razor or the edge of a sharp pair of scissors to trim your fabric.  I trimmed mine just under the small rounded edge.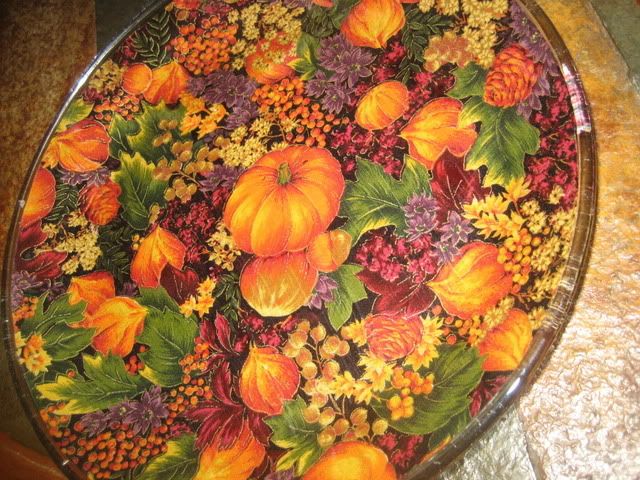 You're done!  Now bake some cookies and you're ready to give a special gift to your friends and families. (This would be a great way to give your friends/family the Healthy Molasses Cookies Barb told us about!)   It also looks cute as a decoration!
Please note that because this plate has a fabric backing, you can't submerge it in water so you'll just want to wash the surface with a damp cloth.
Niki is a work-at-home-mom of two children, ages 3 and 1. She makes handcrafted items for children and moms. Niki's Knacks can be found at http://nikisknacks.etsy.com
This post is linked to Works for Me Wednesday at We Are THAT Family. Go there to see TONS more tips and tricks.
.