I was given the chance to do a full product review on the Britax Pavilion 70-G3. It is amazing how car seats have transformed since my girls were babies and toddlers.
As soon as the box arrived, we immediately had to place Jackson in the seat in the living room to get his reaction. He  seemed to have found his comfortable spot.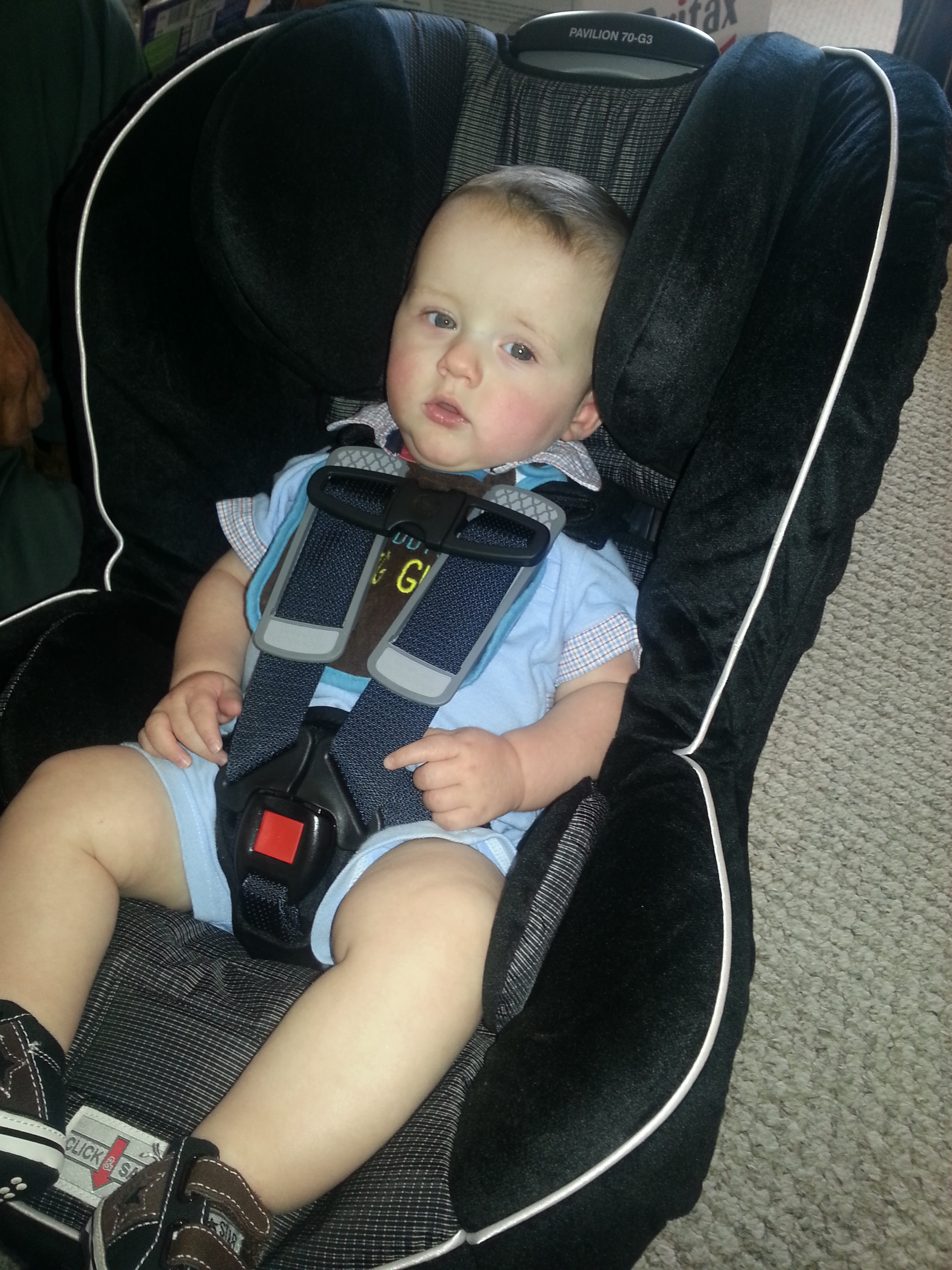 Here is a glimpse into some of the great features with the Britax Pavilion.
 Not stated in the video, but I love how under the fabric there are two clips that holds the seat belt very securely. Definitely a great feature.
A recap of the product features:
Two new features with the Britax Pavilion 70-G3:
1. HUGS Chest Pads with SafeCell Technology are affixed to the seat shell to ensure proper positioning while SafeCells compress to manage energy and provide resistance to the forward movement of your child in a crash, reducing the risk of head injury
2. EZ-Buckle System retains the harness buckle in a forward position and prevents the child from sitting on the buckle when boarding
– Energy-Absorbing Versa-Tether features a staged-release tether webbing to slow the forward movement, reducing the crash forces reaching the child, and a two-point attachment to minimize forward rotation while anchoring the top of the child seat
– Click & Safe® Snug Harness Indicator is an audible aid that provides extra assurance when the harness is within range of appropriate snugness
– Tangle-Free, Five-Point Harness distributes crash forces across the strongest parts of the body and provides a secure fit
– 70-pound Weight Capacity for safety and comfort as your child grows
– Rear and Forward Facing Recline for child comfort and positioning
– High Density Comfort Foam provides an extra layer of padding to gently cushion your child
– Plush, Easy-Remove Cover with matching comfort pads and infant body pillow to provide extra comfort and easy cleaning without disassembling or uninstalling the child seat
– Two Buckle Positions offer a snug and secure fit for your growing child
I think the above picture speaks for itself. Jackson loves being able to look out the window. We are very happy with Britax Pavilion 70-G3!
Disclosure: We were provided the above car seat in order to facilitate our review. All thoughts and opinions are of our own.