Mother's Day is just around the corner.  If your family is like mine, you're pinching pennies as much as possible.  But we cannot forget those special women in our lives right now! This year, I decided to make a special hand-made gift for my husband's grandma.  She loves having pictures of the kids, but is running out of room to put them.  The easiest way to take a lot of photos and make a special gift is with decoupage!
One of the fun things about a decoupage project is it's so versatile.  You can take any kind of item and make it into something new.  You don't have to start with a new frame or box.  You can pick up something at a yard sale or out of your closet that has been put away forever and not used!  I chose to buy a small box from the craft section at Wal-Mart and it was $0.94.
Another great thing about decoupage is that it doesn't take an expert to do it.  The kids can even help!  It's quick, easy, and the results are amazing!
So, let's get crafting!
Step One:  Gather your supplies. For this project I purchased a small bottle of Mod Podge Puzzle Saver.  It was $2.78 for 4 ounces which is more than adequate for a small project.  If you're going to decoupage a larger piece or use it more than once, you can get a 16 ounce bottle for about $6.48.  I also purchased a bag of 1″ foam brushes ($0.82 for 4 brushes) and of course my box.  I then chose some pictures of my family at our recent Grandfather Mountain trip and printed them out on my home printer in wallet size images.   You'll also need a plate to put the Mod Podge on and a pair of scissors.
Step Two:  Decide where you want to place your pictures. Get a good idea of what you have to use and where you want to put things.  Of course, you don't have to use personal pictures.  You can cut out pictures out of a magazine or newspaper as well!
Step Three:  Apply Mod Podge to the back of your first image. You don't want to soak it, but it dries fast, so don't be afraid to apply a good amount.  Then lay your image face up on your item.  Be careful with your placement because it will stick quickly and you may be stuck with it not in the exact spot that you were going for.
Step Four: After you have applied all the images on the surface that you're working on,  you will want to put a coat or two of mod podge over the images. This will seal them together and give your finished product a glossy look.  (You can purchase matte mod podge if you want a matte look as well.)  Don't worry too much about the lines that you get.  These will mostly dry and it gives your piece dimension and character!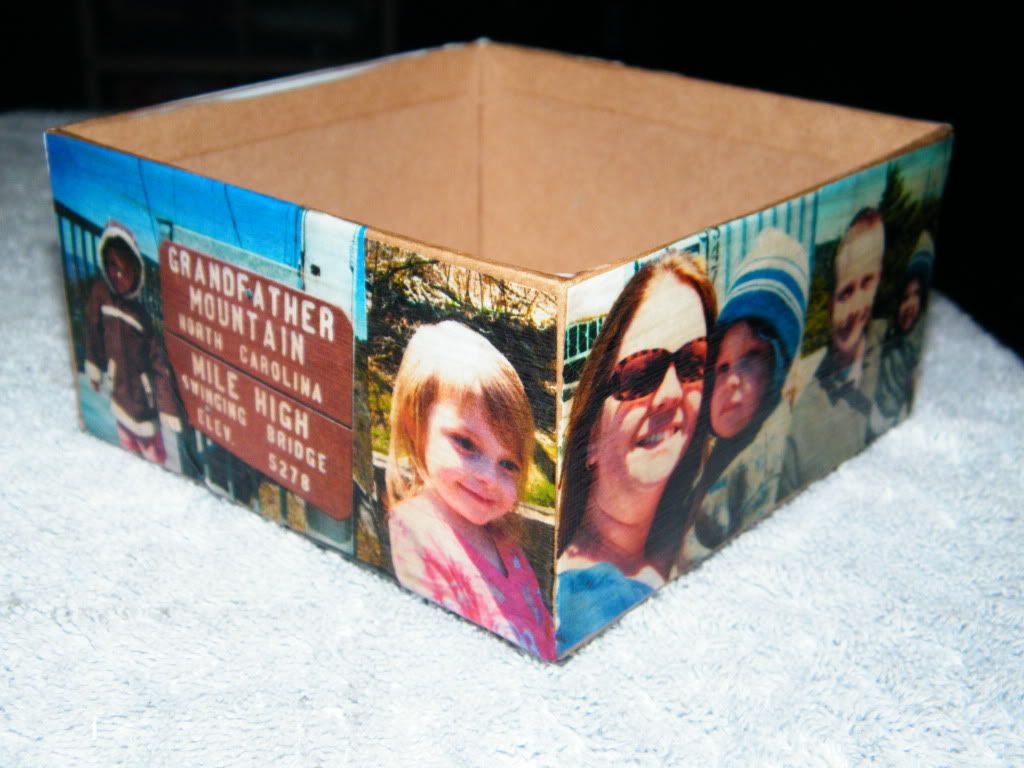 Repeat this process until you have covered your entire article with pictures and Mod Podge. I would suggest doing a third coat if the item is going to be handle frequently.  Let dry overnight an you're ready to give a very special gift!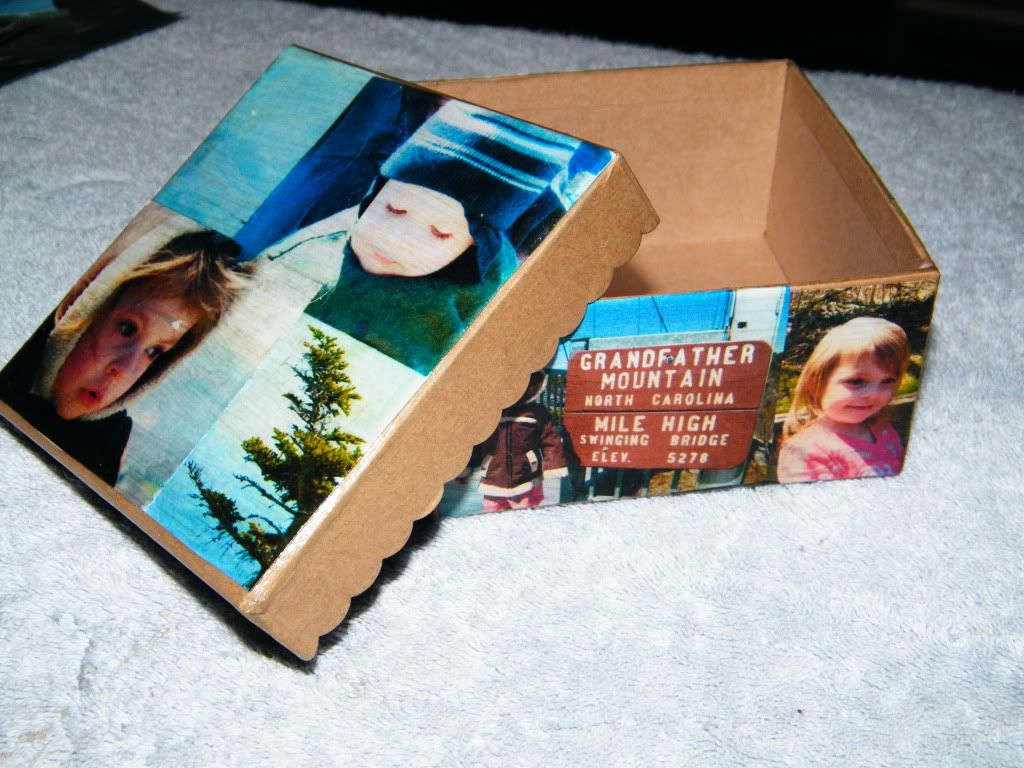 When my box dries.  I plan on spending another couple of dollars and buying some chocolates to put inside the box.  Of course, that is totally optional, but just another added touch for the chocolate loving grandma's!
Don't forget to share your pictures and tell your stories after you create an irreplaceable gift!  Happy Crafting!!!
Niki
Niki is a work-at-home-mom of two children, ages 3 and 1. She makes handcrafted items for children and moms. Niki's Knacks can be found at http://nikisknacks.etsy.com.