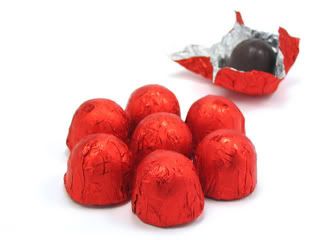 Alert: Ladies, forward this message immediately to your husband or significant other!
Do you have your Valentine's Day plans ready? I think it's important to set aside some time to celebrate with the people you love, and it doesn't always mean spending lots of money! If you're like my husband and me, we're looking for ways to celebrate this Valentines' Day with as little cost as possible.
———————————————–
First, I have a special giveaway for HC Mom Squad readers.
The Floral Boutique is located at 3579 Hwy 321 S, between Boone and Blowing Rock. It's owned by local couple Robert and Glenda Cobb. I talked to Glenda today, and she agreed to offer a giveaway!
One HC Mom Squad reader will win 3 free roses for Valentine's Day! All you have to do is leave a comment on this post telling us your favorite color rose. As always subscribers get an extra entry! If you're a subscriber, leave 2 comments! I'll draw at random on Wednesday night, and announce the winner on Thursday! (See bottom for instructions)
The Valentine's Day price for 1 dozen roses at The Floral Boutique is $25.00
The regular price for 1 dozen roses is $15.00
Here are some ways to make your flowers last longer:
Fill the vase 3/4 full with fresh room temperature water. Use a clean vase to avoid bacteria growth.
Add floral preservative to the vase as directed on the package.
Remove any leaves that will be under the water in the vase.
Arrange the flowers, then leave them in a cool dark room for a couple of hours, to allow them to settle into their new home.
Always display your floral arrangement in a cool spot (65-72 degrees F)
If the water becomes cloudy, replace it entirely.
If possible, re-cut stems every three days with the stem under water.
—————————————-
My friend Julie alerted me to a Valentine's Dinner Special at Ruby Tuesday. You get dinner for two for $34.99. For your main dishes, you can each choose from: New Orleans Seafood, Parmesan Shrimp Pasta, 9 oz. Sirloin, Chicken Fresco, or Bistro BBQ Chicken, plus:
1 appetizer of your choice
2 one-trip salads
dessert
—————————————-
So there you go! The perfect date night! Forward this message to your husband or significant other, or print it out, and conveniently leave it taped to the TV!
Here's how to enter the giveaway:
Leave a comment on this post, telling us your favorite color rose. If you are a subscriber, leave 2 comments for an extra entry!
Check back on Thursday morning to see if you won.
Be sure to leave a valid email address with your comment, so I can contact you. There are three non-spam ways to do this.
Sign in with a Google Account. Check "

share my profile

," and "

show my email address

." If you leave your comment with your Google account, your email address is sent to me confidentially with your comment.
Write out the (at) and (dot).
If it is a common domain, replace vowels with asterisks [ex. singforhim94 (at) Y*h** (dot) com]
See our
Privacy Policy

Add your comment by visiting the High Country Mom Squad, (Click Here) then click "Post a Comment" at the very bottom of this post. When the comment page comes up, type your comment, then click "Sign -In", "Nickname" or "Anonymous," and publish your comment.